"a dental practice serving all people"
---
All People Dentistry is a dental practice that serves all people. Dr. Chris Claypoole is an advocate for good oral health and seeks to put people at ease so that they can receive the dental care they need. Families and individuals in the Brier Creek area expanding outward to Raleigh, Durham, Chapel Hill, Wake Forest, Roxboro, Creedmoor, Oxford, Henderson, Burlington, and all surrounding areas can rely on All People Dentistry for 5-star solutions to all of their dental needs.
All People Dentistry Philosophy: Treat All People with RESPECT.
- Dr. Claypoole
A Durham native, Dr. Chris Claypoole grew up around dentistry. His father, William "Bill" H. Claypoole, DMD (pictured below with Dr. Claypoole), a now retired orthodontist, taught him lifelong lessons that Dr. Claypoole carries over into his own practice. He has a vision to provide patients with a uniquely positive dental experience. He says, "I always give my patients my very best effort and truly want to help each person that sits in the dental chair. I want to bridge the gap for people who know they need to go to the dentist but are reluctant to make that first appointment. When patients come to All People Dentistry, our team makes them feel comfortable and accepted, no matter their financial situation or the condition of their teeth."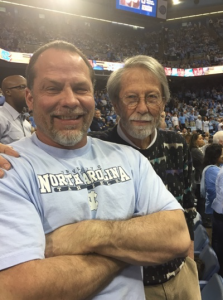 Educated at UNC, Dr. Claypoole has been practicing since 1999 and strives to stay at the forefront of modern dental care practices. Throughout his career, he has had opportunities to work across North Carolina serving the dental needs of various populations and diverse communities. His broad range of experience has given him insight into patient needs and expectations, and he understands how to give confidence to the patient and alleviate any concerns.
In addition to his father, Dr. Claypoole was also influenced by others in his young life. Morris Griffin, DDS (pictured below with his wife, Dr. Claypoole's mother, Kathy Griffin), a now retired dentist from Durham, NC, was Dr. Claypoole's childhood dentist and family friend. He is a very respectable man and was a well-accomplished dentist during his 40+ years of service to the community.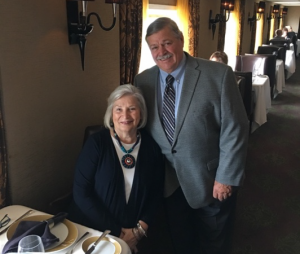 ---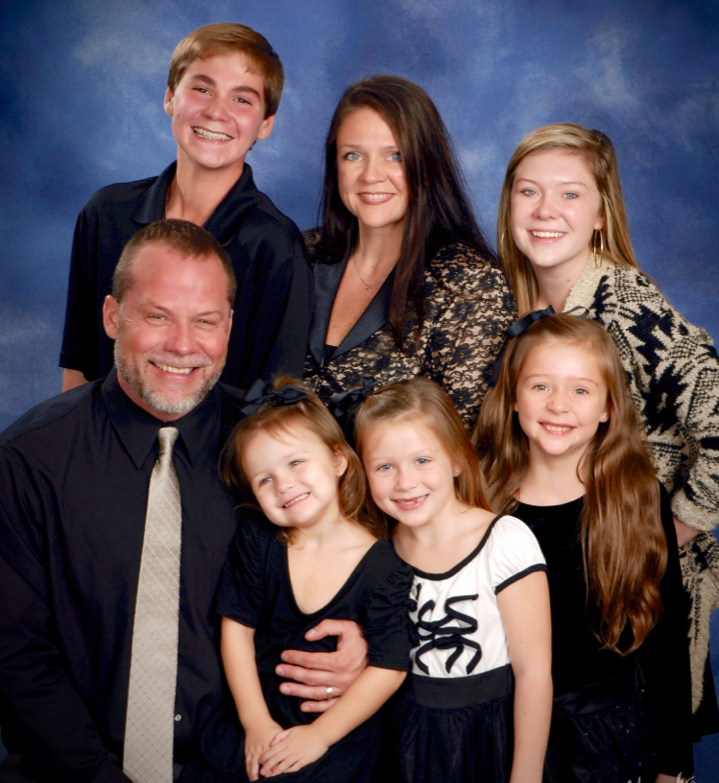 ---
Dr. Claypoole is member of American Dental Association, NC Dental Society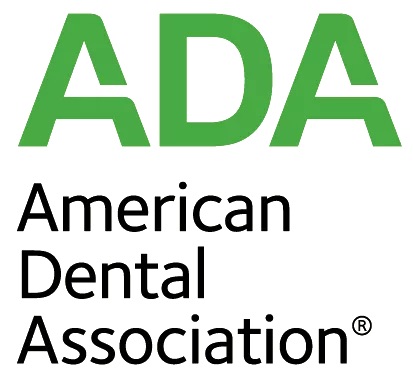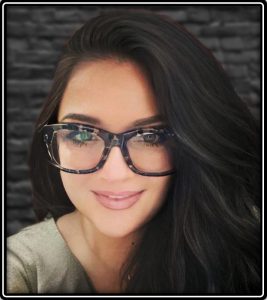 Chief Executive & Financial Officer
Director of Operations & Patient Relations
Michelle S. Claypoole, with a background working in the dental office and education in specific business studies, including creative entrepreneurship, business administration, and a special focus on conflict resolution and patient service, is someone who is passionate about getting to know all of our patients and their families in an effort to best ensure that all receive first-class service and attention at all times, whether that be during office hours, late in the evenings, or on the weekends. She is quick to make patients feel at ease by building confidence, trust, and friendships with each patient, seemingly an easy task with her understanding nature and commitment to that mission. She is also devoted to educating patients when they ask about their own unique dental circumstances and needs.
Michelle manages the business financials of All People Dentistry as well as the business operations, marketing, human resources, and the implementation of policies and procedures. She possesses qualities that are conducive to amicable leadership and are consistently demonstrated with both the All People Dentistry Smile team and our patients every day. These qualities are essential skills that make Michelle an asset as she navigates her responsibilities; she is a Certified Dental Assistant and Certified Orthodontic Assistant by the Dental Assisting National Board and has a proficient understanding of dental practices and procedures. This knowledge allows Michelle the ability to effectively discuss and answer questions regarding dental procedures with patients before they schedule their appointments and throughout the course of their treatment.
Outside of the dental office, Michelle is an avid reader in many disciplines making her an essential resource of information. Fun fact: she has a degree in music from Berklee in Boston, Massachusetts, and enjoys putting that knowledge to use by singing, writing, and composing her own music. As a vocalist and multi-instrumentalist, she loves recording music in her home studio and spending time mentoring young musicians. She is ultimately working toward her doctorate degree in music education. Michelle is a family-oriented woman and loves being with her husband, Dr. Claypoole, and their 5 children.

One of Michelle's favorite quotes: "If you think you can do a thing or think you can't do a thing, you're right." - Henry Ford
Front Office Administrator & Billing and Insurance Specialist

Toni Harris  has been working in dentistry for almost 20 years. She is from Durham and graduated from Hillside in 2005. She loves people and is very sharp working at the front desk, talking with each patient, and making them feel right at home in our office. Toni specializes in greeting all patients that walk through the door with a warm smile, answering the phone, scheduling appointments, and verifying and coordinating all billing and insurance information for our patients. In addition, Toni is a leader in the office. She is a responsible, thoughtful, and loyal member of the All People Dentistry Smile team!
Whether it be verifying coverages or obtaining prior approvals for patients, Toni sees to it that the process of coming in to have dental work done is a smooth one, especially from the insurance perspective and marking you feel right at home in our office. The front desk at All People Dentistry is always very active, where a lot of the hustle and bustle occurs, requiring someone like Toni, who is very sharp and organized. When you call APD, you will likely have the privilege of speaking with Toni, as one of her strengths is how she interacts with people. Our patients love Toni, and we are so grateful that she is a part of our dental family! Apart from the dental office, Toni loves being a mom of 2 sons, Cameron and Cyncere. She loves arts and crafts (especially in fuscia pink), doing hair, and additionally, she loves cooking, traveling, bowling, and playing her Super Nintendo in her spare time. She is one of the area's biggest Carolina Tarheel fans! Please come and see her smiling face or give her a call at the front desk of All People Dentistry to set up your appointment today.

One of Toni's favorite quotes: "I can accept failure. Everyone fails at something. But I can't accept not trying." - Michael Jordan
Clinical Supervisor & Lead Dental Assistant

Hannah Blalock  is our team leader in the clinic as well as an exceptional dental assistant here at All People Dentistry. She attended Sandhills Dental Career Center in 2014 and has a passion for dentistry and helping people. Hannah has many strengths. She is hard-working, is always focused on her job, and gets along well with our patients and staff. She has a positive attitude that is palpable and pleasing to be around. One of the many facets of dentistry that drew Hannah in is how much she loves to help patients restore their smile and feel comfortable while they are on their journey to their dream smile.
Hannah has a passion for organizing and cleaning the dental office ensuring the most hygienic environment for our patients and staff all while maintaining an efficient flow in tandem with the rest of the All People Dentistry Smile Team throughout the course of the day.
Hannah has over 7 years of experience…mission to help all people. Hannah is also a leader in the dental clinic overseeing all clinical elements in the office. She leads by example in every aspect of her position. Though Hannah has many facets to her job, one aspect of Hannah's dental experience is her specializing in, both through experience and additional training, the ability to perform quick and accurate 3-D scans on the iTero scanner of our patients' teeth to assess for clear aligner therapy such as Invisalign®️, protective mouth guards for sports, and night guards for those who have bruxism concerns. She is a kind, dependable, and trustworthy member of the All People Dentistry Smile team, and we are lucky to have her be a part of our dental family! She will leave a positive impact in the world of dentistry as she continues to advance in her career. These are skills that dental offices aspire to find in an assistant, and we are grateful she is with us. Outside of the dental office, Hannah loves making new memories as she loves spending time with her family, friends, and her family's 4 dogs; Clyde, Girlfriend, Benji & Tip and 4 cats; Stash, Little Bit, Jr., and Scaredy. Hannah lives in Broadway, NC, where she was also born and raised.
One of Hannah's favorite quotes: "Our greatest weakness lies in giving up. The most certain way to succeed is ALWAYS to try just one more time." - Thomas Alva Edison
Ready to make an appointment? Easy! Just click here...
---